Long Route in Somiedo
Long route with wildlife spotting and snowshoeing in the snow
"Get to know the secret paths of the mountains in Somiedo, live the experience of watching a wild animal and enjoy an environment with extraordinary landscapes"
One of the most relevant peculiarities of Somiedo is that it has been able to preserve its condition of "wild virgin territory" in a large part of its extension. Somiedo Experience has designed some of its itineraries, outside the official and commercial footpaths, so that our clients can breathe the feeling of being in a secluded place where nature is the absolute Queen. We will climb to points with breathtaking and extraordinary landscapes, we will meet wild animals along the route, we will cross impressive forests and we will be able to know some of the deepest places of this land that we adore.

Long route
Duration: 6 hours
Meeting point: Pola de Somiedo. Approximate time of departure 09:00h.
Price: 60 € (VAT included)
What does this activity include?
Duration of 6 hours of activity
We will talk about the flora and fauna of Somiedo and the species that we come across along the way
1 local guide
During busy times several fellow guides will help us.
Small groups
We will organize groups of between 2 and 8 people so that you can enjoy a more personal and exclusive experience.
Snowshoe activity (optional)
We will make a route through the snow with the appropriate equipment.
Optical materials
Binoculars will be provided and we will teach you how to handle them.
Snow gear
We will provide you with snowshoes for this activity.
Accident insurance
Activity for everybody
Long route through Somiedo:
60 € for 12 years and over.
Prices include VAT.
Long route through Somiedo:
Departure at 9:00* in the morning from Pola de Somiedo.
6 hours of route on roads and trails of medium difficulty.
Wildlife sighting along the way.

Long snowshoeing route through Somiedo
Departure at 9:00* in the morning from Pola de Somiedo.
6 hours of route on roads and trails of medium difficulty.
Wildlife sighting along the way.
We will do part of the route on snowshoes.
You will learn about the flora and fauna of these lands and we will tell you how, thanks to the conservation efforts in Somiedo, some of these animals are recovering.
You will be able to enjoy the sighting of several of the species that we will come across during the activity such as chamois, roe deer, deer and, if we are lucky, even bears.
Optical materials will be provided so that you can see them much better (we will not get too close to preserve the welfare of the animals).
You will enjoy a mountain landscape that will make you fall in love with it and we will take you through routes only well known by the people who belong to this land.
In winter, we can take a snowshoe route through the mountains (depending on the weather and the thickness of the snow layer).
We will provide you with all the necessary materials for the snowshoe activity.

Did you know that thanks to the existence of the Iberian wolf in the Cantabrian mountains, the populations of deer, wild boar or roe deer, (animals that can transmit diseases to man), are controlled in a natural way?
The bushes that are born in the high mountains have been used for years by the transhumant ranchers (vaqueiros) to build their teitos.
The bellowing (la berrea) takes place in the mating season of the deer when the males separate a bit from the herd and fights break out between them to get the female. It takes place from September to November and being able to see and to listen to their amazing screams, won't leave you indifferent!
Did you know that rock fennel was discovered a few years ago in Somiedo and it is the only place in the world where this species of plant grows?.
"We can't stop commenting on the incredible experience we had today. Sofia a great professional."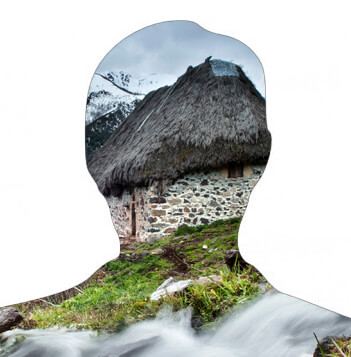 "They show great knowledge of the environment and the animals' habits. Sofia's kindness stands out."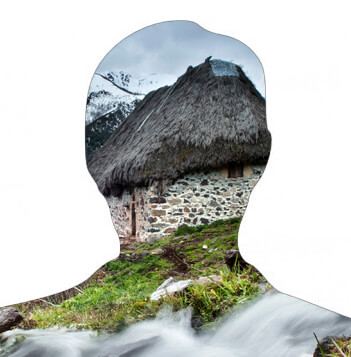 "A great experience with Sofia and Jorge. One of the best places left in Spain. To recommend and come back."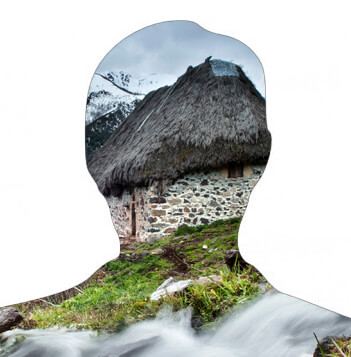 Frequently asked questions about the activity
What is the best time of the year to book a long route?
The truth is that Somiedo Natural Park can be impressive all year round. Therefore, these long routes can be done in the four seasons, what will allow you to learn about the flora and the fauna of this land in all of them.
If the weather is bad on my booked date, what alternatives do I have?
The weather for this time of experiences in nature is often unpredictable.
For years, the Somiedo Experience guides have known how to interpret the mountain climate and we tend to get the forecasts right, but a sudden north wind is enough for the fog to roll in and the adventure to be postponed.
Therefore, even if you book your route in advance, we will always give you the option to consult and postpone it as the date of your excursion approaches *.
* Once we have started the adventure, we will not be able to cancel it.
How many people can go in each group of the long route?
We usually organize small groups of between 2 and 8 people to make a more personal experience.
Shortly before starting the route, we meet the whole group in Pola de Somiedo (next to the pharmacy).
At that time, we choose the most appropriate path for that day (depending on the weather) and we accompany you with your cars * until the start of the route on foot.
Any vehicle is valid to go to the point where we start the route on foot (we cross paved mountain roads).
* As it is a not very touristy area (Pola de Somiedo), in August you may have some difficulty finding parking for your vehicle.
Do I have to be either fit or physically strong?
There's no need. Most of the activities created by the Somiedo Experience team are directed to suit everybody.
The only difference of this long route compared to the others is its duration. This one is longer because we are able to take you to more remote and breathtaking areas, which are really worth knowing.
Specifically for snowshoeing, it is not necessary to have any kind of physical preparation or previous experience.
What do I have to bring on the day of the route?
Ideally, that day you should come with comfortable and appropriate clothing and footwear for walking on mountain trails.
Being protected from the sun's rays is very important. That is why we recommend you to wear a hat, sunglasses and sunscreen.
The high mountain climate is unpredictable, especially at dawn and dusk, so it is always important to carry some extra warm clothing (even in August).
Whenever possible, it is preferable to wear dark clothes so as not to attract attention and end up scaring away the fauna of the place.
If there is rain forecast, in addition to a raincoat it is important to bring an umbrella (to protect the optical material).
And to enjoy the hike with energy, we advise you to bring plenty of water and high -caloric snacks.
We provide the snowshoes!
How do I pay for the route?
You will only have to contact us (via email) to tell us:
The type of route or experience you want to live in Somiedo.
The date you want to go.
And the number of people who want to come (remember that we do small groups of between 2 and 8 people).
Payment can be made in advance (through a bank transfer) or on the day of the route in Somiedo (in cash) *.
* In cases of bad weather or not sighting of bear, the amount will not be refunded (as they are causes beyond our control).
Supporting the conservation of Somiedo
Somiedo Experience is a local active tourism company where we are authorised by the Somiedo Natural Park to carry out brown bear watching
.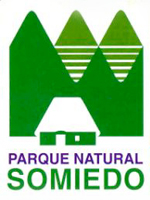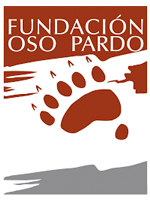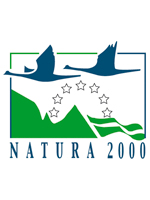 Sustainability Recognition System for Nature Tourism in the Natural Network 2000