Ornithological Route
Enjoy the bird species that live in the Somiedo Park.
"Discover some of the more than 120 species of birds in the environment of Somiedo"
If you want to be able to distinguish the different bird species that inhabit Somiedo, learn about their migratory stories or what their habits and peculiarities are, Somiedo Experience will organize educational ornithological routes for you (all ages).
You will be able to enjoy the flight and the observation (at a safe distance to respect their habitat) of some of the more than 120-winged species that inhabit Somiedo (Special Protection Area for Birds).
Bluethroat – Golden Eagle – Brown Creeper – Alpine sparrow – Bullfinch – Red Rocker – Water blackbird
Are you coming to look at the sky with Somiedo Experience?

Ornithological Route
Duration: 4 hours
Meeting point: Pola de Somiedo. Approximate time of departure 9:00h and 17:30h.
Price: 40 € (VAT included)
What does this activity include?
Duration of 4 hours of activity
We will tell you about birds in Somiedo and about the customs of the species which we will come across along the way.
1 local guide
During busy times several fellow guides will help us.
Small groups
We will organize groups of between 2 and 8 people so that you can enjoy a more personalized and exclusive experience.
Sighting
We will take you to the places where you will have the best chance to see some of Somiedo most emblematic bird species.
Optical materials
Binoculars and spotting scopes will be provided and we will teach you how to use them.
Bird guide book
You will be given a bird guide book with all the species you will probably see in Somiedo.
Accident insurance
Suitable activity for everybody
Ornithological Route:
40 € (for 12 years and over)
20 € (for children aged 3 to 12 years)
Children under 3 years old: free.
Prices include VAT.
What are you going to learn?
We will tell you about the life and behaviours of the birds that inhabit Somiedo.
You will learn how to find and identify several of the birds that fly over Somiedo every day.
A bird guide will accompany you on the excursion and optical materials will be provided to see the birds much better (we never get too close to them to preserve their wellbeing).
You will enjoy such a breathtaking mountain landscape that you will immediately fall in love with it! And you will be taken along routes only well -known by the people who have always lived on this land.
You will be able to enjoy the sighting of other species of animals and plants that inhabit the mountains of Somiedo during the excursion.
We will explain to you how, thanks to the conservation efforts in Somiedo, some of the bird species that live on our mountain are coming back from the brink of extinction.
You will learn everything you need to build and place nest boxes or feeders and thus help these animals to get through the winter.
"It has been a very positive experience. Exquisite treatment from Jorge on our route through Somiedo."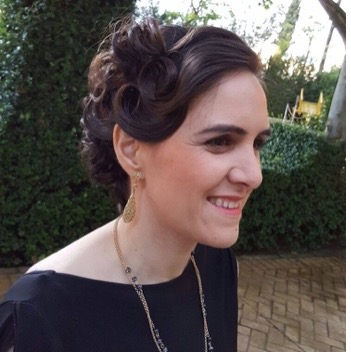 "Somiedo is one of the best places left in Spain. Sofia is a very good guide"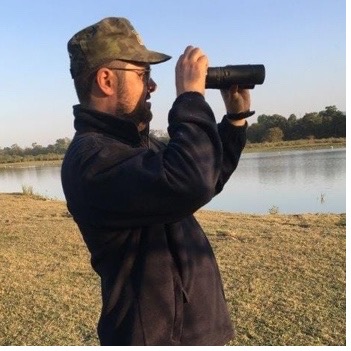 "A great nature experience. Very impressive. Jorge made it unforgettable for all of us and our children."

Frequently asked questions about the activity
What is the best time of the year to book an ornithological route in Somiedo?
Due to the migration of some of the birds that inhabit Somiedo and the winter weather, the ideal plan is to organize your ornithological route between May and October. This is the time when the activity of the birds and their sighting is much greater.
Before your visit to Somiedo, we recommend you check the bird watching calendar and contact us (sightings are closely linked to both the time of year and the weather at any given time).
Is the ornithological route directed to amateurs or experts in birdlife?
Somiedo Experiencie adapts all the activities to each type of visitors. Depending on whether it is your first experience in bird watching or if you are already an expert, we will adapt this activity to both your experiences and knowledge. Moreover, our reduced group size (between 2 and 8 people) will make it personal and unique.
If the weather is bad on my booked date, what alternatives do I have?
These types of experiences in nature are unpredictable on many occasions.
For years, the Somiedo Experience guides have known how to interpret the mountain climate and we tend to get the forecasts right, but a sudden north wind is enough for the fog to set in and the adventure has to be postponed.
Therefore, even if you book your route in advance, we will always give you the option to consult and postpone it when the date of your excursion approaches *.
* Once we have started the adventure, we will not be able to cancel it.
How many people can go in each group of the botanical route?
We usually organize small groups of between 2 and 8 people to make the experience much more personal.
A little while before starting the route, we will meet the whole group in Pola de Somiedo (next to the pharmacy).
At that time, we will choose the most appropriate path for that day (depending on the weather and the sighting possibilities on the area) and we will accompany you with your cars * until the start of the route on foot.
Any vehicle is valid to go to the point where we will start the route on foot (we will cross paved mountain roads).
* As it is a not very touristy area (Pola de Somiedo), in August you may have some difficulty finding parking for your vehicle.
What do I have to bring on the day of the route?
Ideally, that day you should come with comfortable and appropriate clothing and footwear for walking on mountain trails.
Being protected from the sun's rays is very important. That is why we recommend you to wear a hat, sunglasses and sunscreen.
The high mountain climate is unpredictable, especially at dawn and dusk, so it is always important to carry some extra warm clothing (even in August).
Whenever possible, it is preferable to wear dark clothes so as not to attract attention and end up scaring away the fauna of the place.
If there is rain forecast, in addition to a raincoat it is important to bring an umbrella (to protect the optical material).
And to enjoy the hike with energy, we advise you to bring plenty of water and high-caloric snacks.
How do I pay for the route?
You will only have to contact us (via email) to tell us:
The type of route or experience you want to live in Somiedo.
The date you want to go.
And the number of people who want to come (remember that we do small groups of between 2 and 8 people).
Payment can be made in advance (through a bank transfer) or on the day of the route in Somiedo (in cash) *.
* For reasons of bad weather or not achieving the sighting of the bear, the amount will not be refunded (since they are causes beyond our control).
Supporting the conservation of Somiedo
Somiedo Experience is a local active tourism company where we are authorised by the Somiedo Natural Park to carry out grizzly bear watching
.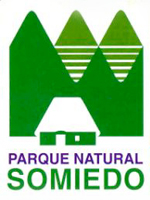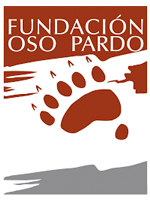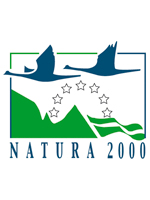 Sustainability Recognition System for Nature Tourism in the Natural Network 2000